Soon! Reconstruction of the center of Alanya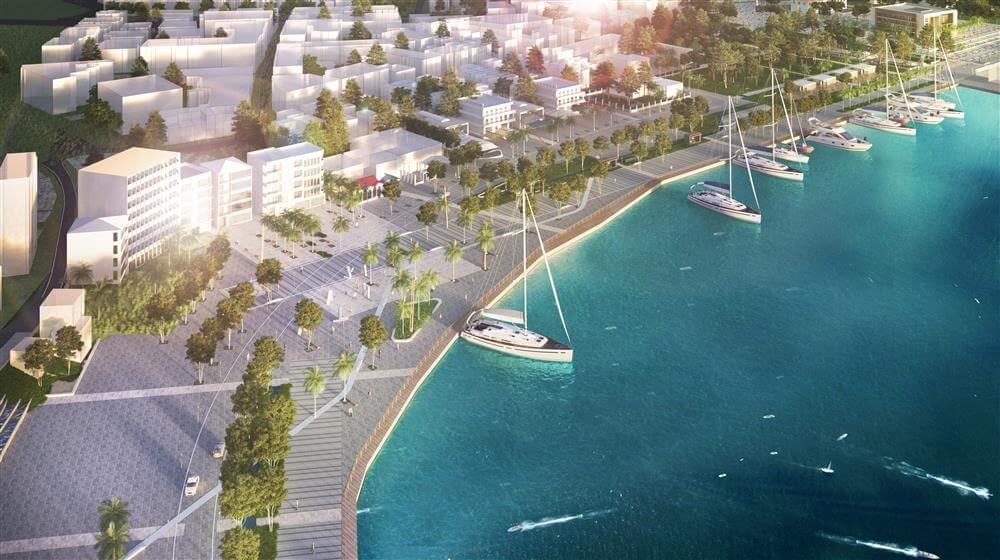 The urban design project of Alanya Square and the beach will cover a total area of 114,500 m2, starting from the outskirts of Alanya Castle and ending with the coast path in the northeast (approximately at the beginning of Oba).
One of the most highlighted areas of the project will be the urban area of 19,000 m2, and the green area of about 25,000 m2 will be brought to Alanya and planted.
The building of the current city hall will survive the reconstruction (square white building). The project includes an artists' square, playgrounds for children, bike paths, buffets and cafes, swimming pools where water games will be exhibited, a beach where sports activities such as sand volleyball and triathlon can be held, wooden bridges and platforms that allow you to rise above water surfaces, a stage that allows concerts to be held in the town square, a representative meridian line indicating the meridian line, a sundial and a map of Piri Reis, buffets, cafeterias, toilets, seating and listening areas, seating terraces with coastal stairs on the coastal stairs of the coast.
This whole story will begin after the construction of a new city hall building. When the entire municipality moves there and vacates buildings that will be demolished or reconstructed.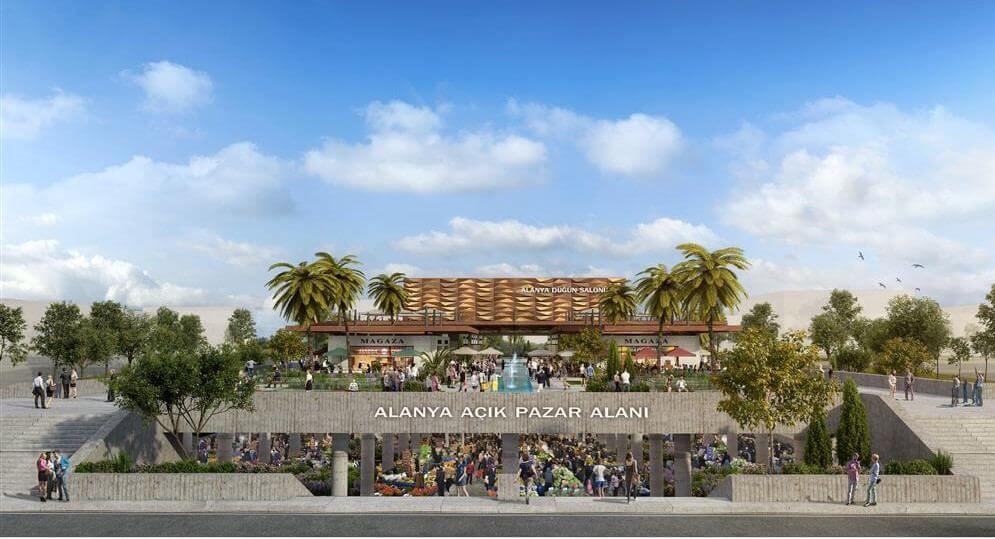 This is a Saturday market project in the center of Alanya. It's already under construction. By the end of the year or the beginning of the next it will be completed and put into operation.
There will be a closed market area, parking, cinema and digital library complex.