Georgia Real Estate: A Guide for Beginners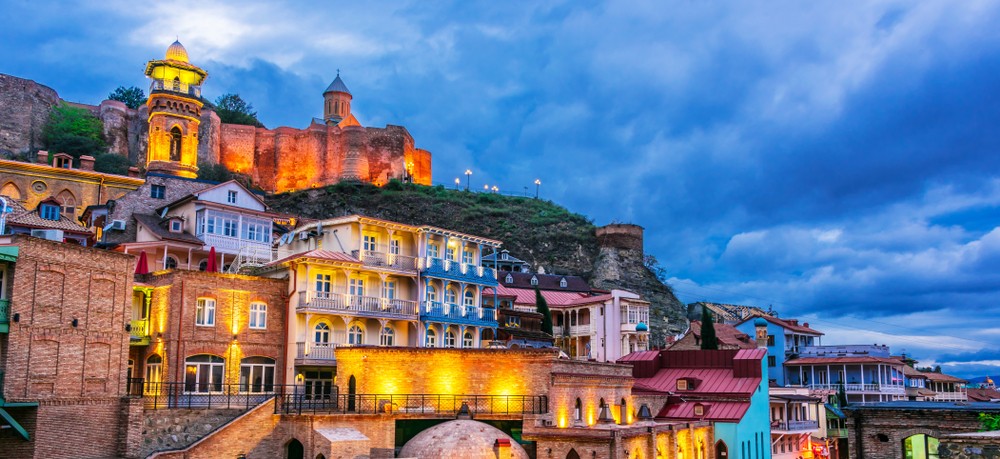 Despite several political upheavals that Georgia has undergone, its government has tried to develop the country's economy and improve the lives of its citizens. As a result, investments in Georgia increased, and comfortable conditions for doing business only strengthened this process. Thanks to the suppression of corruption, it has become easier and safer for foreigners to invest in developing local projects, including the purchase of a real estate in Georgia. What are the prospects for such transactions? Do such investments pay off quickly? Which areas of Georgia are better for novice investors to pay attention to? Let's look for answers to these questions together.
Why is it worth investing in real estate in Georgia?
Although Georgia belongs to Asia geographically, this state is moving by leaps and bounds to the European world. Not yet promoted among the world community, it opens up broad prospects for living on its territory. We will now talk about the benefits of investing in Georgia:
Favorable conditions for doing business and a high level of economic freedom

Active development of infrastructure and tourism

The modern standard of living, closely intertwined with national color and centuries-old traditions;

High return on investment in real estate in Georgia - about 6-10%;

Growth of economic indicators compared to 2015-2016;

Residence permit in Georgia when buying real estate;

Low taxes promote the development of private enterprises.
The government is making significant efforts to bring Georgia out of the economic stupor. Natural wealth, combined with the mentality of residents and an abundance of opportunities for starting a business, contributes to increased attention from foreign investors to real estate in Georgia. Since a residence permit is one of the most important conditions for staying on Georgian territory, we will consider the possibility of obtaining it because of buying a home.
Residence permit in Georgia
Since the prospects of joining the European Union are open to Georgia, which implies a high standard of living and a culture of social relations, many citizens of Ukraine and Russia are seriously considering it as their new home.
For a labor or business immigrant, there are three major ways to get a Georgian residence permit:
Legal employment with a local employer, as well as partnerships;

Investments in the economy of Georgia from $150,000 or the equivalent amount in local currency (370,000 GEL);

Acquisition of real estate in Georgia for $35 thousand (except for agricultural land).
Compared to the prices of other developed countries, especially the EU members, these are pretty reasonable prices, allowing to lift the veil of the civilized world.
If it is issued a residence permit in Georgia through the purchase of Georgian real estate, should prepare the following documents:
Copies of documents proving the identity of a foreigner (passport, ID-card, etc.);

Copies of documents confirming the legitimacy of being in the country;

A document certifying the purchase of a real estate in Georgia in the amount of at least $35,000

A document confirming the market value of the purchased property

Photos of standard size 3/4 cm;

Receipt of payment of the migration fee (210 GEL).
If these documents are available, the application is considered within a month. The registration process can be sped up for an additional fee, up to 10 calendar days (410 GEL).
The cost of real estate in Georgia
Capital real estate enjoys the most significant interest among foreign investors. However, other regions of Georgia are attractive in their way. Besides mortgages, many developers offer interest-free loans for up to a year and a half. Thus, buying an apartment in Georgia is much easier and cheaper than in Ukraine or Russia. Renting apartments in Georgia is quite a profitable business, as the country is attracting more and more interest from tourists and labor migrants.
The capital of Georgia is characterized by very affordable housing prices, compared even with neighboring countries. The cost of a square meter of housing here starts from $500 (in the Gldani region) and rarely exceeds $1,000 (in the select Mtatsminda region). Rent is $7-7.4 per square and the selling price is $810-870. Thus, you can buy an apartment in the Georgian capital for about $25,000-40,000. It will be possible to rent it out for about $200-300 per month.
In the Georgian commercial real estate market, the average cost per square meter is $1,030.
You can buy housing in Batumi at $740 per square meter. Real estate in Kutaisi will cost twice as much - about $350 per square meter.
Batumi is considered the tourist center of modern Georgia, attracting more than a million tourists annually. You can buy a small studio here starting from $21,000. In-season rentals can start from $90 per night. There are options for long-term rentals. Here, pay about $250 per month.
For a family of four, utilities will cost an average of $20-40/month in summer and about $80-120/month in winter. There are no mandatory payments in Georgia; there is no real estate tax in it. Therefore, if a person does not live in his apartment, he will not have to pay for it monthly.
In case of its purchase, real estate in Georgia opens up prospects for entrepreneurial activity and allows you to get a residence permit in a rapidly developing country. Since this state has been aloof from world processes for a long time, not all foreign investors can fully appreciate its potential. Many niches allow you to make profitable investments in Georgia, ensuring a comfortable future for yourself and your family.