Kemer or Alanya: choose a resort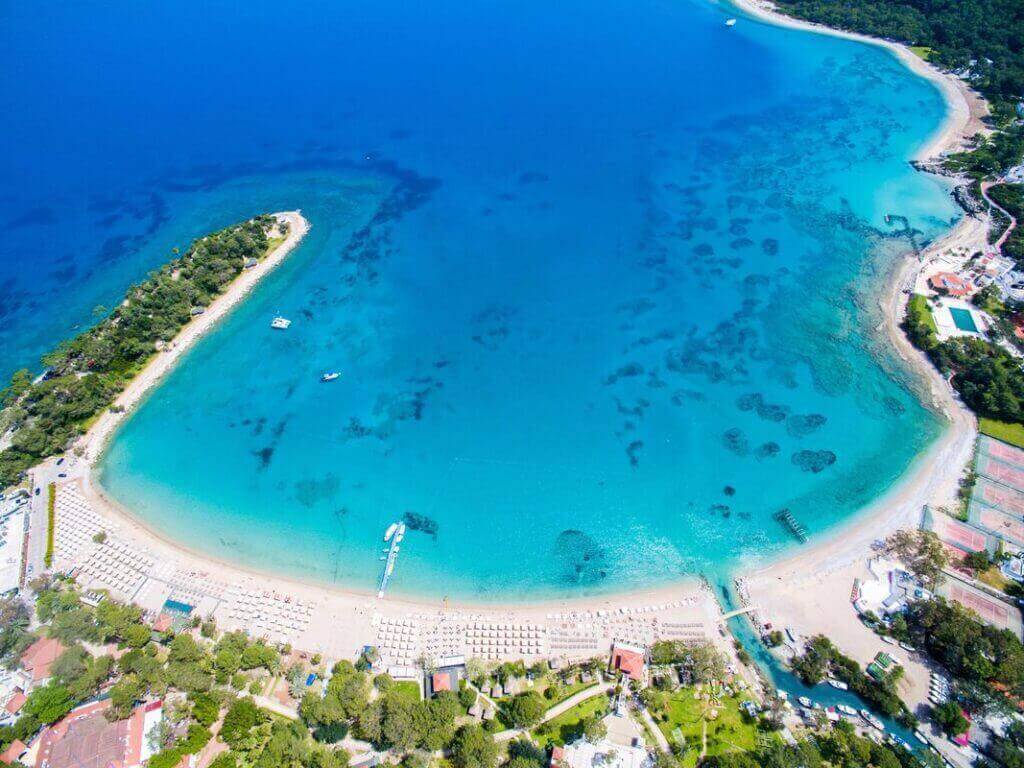 Kemer or Alanya: which beach is better?
Turkey is famous for its resorts. It is not surprising that many investors prefer to invest in real estate in this particular region, which is warm and sunny almost all year round.
In the category "Resorts of Turkey," Alanya and Kemer occupy a leading position. Each region offers an extensive selection of excursions and other activities, but the most important thing for tourists is the beaches. The beaches of Kemer are pebbly. On the one hand, it is not very convenient to walk along such a beach, and children do not have the opportunity to build a sandcastle.
On the other hand, pebbles are considered more hygienic than sand, so the coastal waters of Kemer are always clean and transparent. The city has two main beaches: the famous municipal beach with many attractions and the more secluded "Moonlight," surrounded by dense citrus thickets.
If you still prefer sandy beaches, you will like the Alanya coast. The region is famous for many cliffs approaching the sea, dividing the coast into cozy bays. A gentle entrance to the water and golden sand make the beaches of Alanya a wonderful place to relax with the whole family.
Entertainment and attractions in Kemer and Alanya
Although reviews of each resort are equally positive, Alanya and Kemer have their iconic features. Kemer is popular among divers. It is easy to buy or rent complete equipment here and find an experienced instructor. The seabed of the resort holds many secrets, including a sunken French warship, colorful reefs, and fish of unusual colors.
Connoisseurs of cultural attractions should look at Yoruk Park near Kemer, which recreates the life features of the ancient tribes who lived here. Also, there is a curious ethnographic museum not far from the city, right under the open sky.
Among other things, Kemer is a popular Turkish ski resort. This direction of Turkish tourism is rapidly developing, and now Kemer offers a decent European level service at prices more affordable than in the Alps.
Those indifferent to diving and snowboarding but have a passion for shopping will be more interested in Alanya. The resort is famous for its many shopping centers, boutiques, and tourist shops with souvenirs. And here you can buy the highest quality silk - both fabric and ready-made products are on sale.
Alanya is also rich in insights. One of them is the impressive fortress of Ich-Kale, consisting of 83 towers and 140 bastions. The structure is well visible from any area located on a hill. And successful modern lighting makes the fortress look even more spectacular.
Buying property in Kemer or Alanya
Millions of tourists visit Turkish resorts every year. Many of them come back here year after year and even decide to move. If you have long dreamed of living by the warm sea, Hayat Estate will help make your dream come true!
We offer a wide range of real estate in the resort towns of Turkey. You'll discover both luxury and budget-friendly lodging in the list of alternatives. Our agency cooperates with almost all popular Turkish developers. We maintain good relations with them, so we are ready to negotiate with them about a nice bonus for you. For example, the developer can sometimes complete the apartment with furniture at his own expense.
To make it easier to buy a house or apartment in Kemer, Alanya, or another city in Turkey, we have compiled for you a convenient catalog of real estate for sale, which contains a detailed description of the object, a photo of the house, a map of the resort, and current prices.
When you decide on the options you like, we suggest arranging an online viewing.
Our offices are in Kyiv and Alanya. We are always happy to welcome new clients. If you are not from Kyiv, we offer a format of remote cooperation, within which we will help you make a remote purchase.
Leave your phone number or call us +90 507 250 10 73, and we will answer all your questions.