Alanya in 5 minutes: areas, beaches, real estate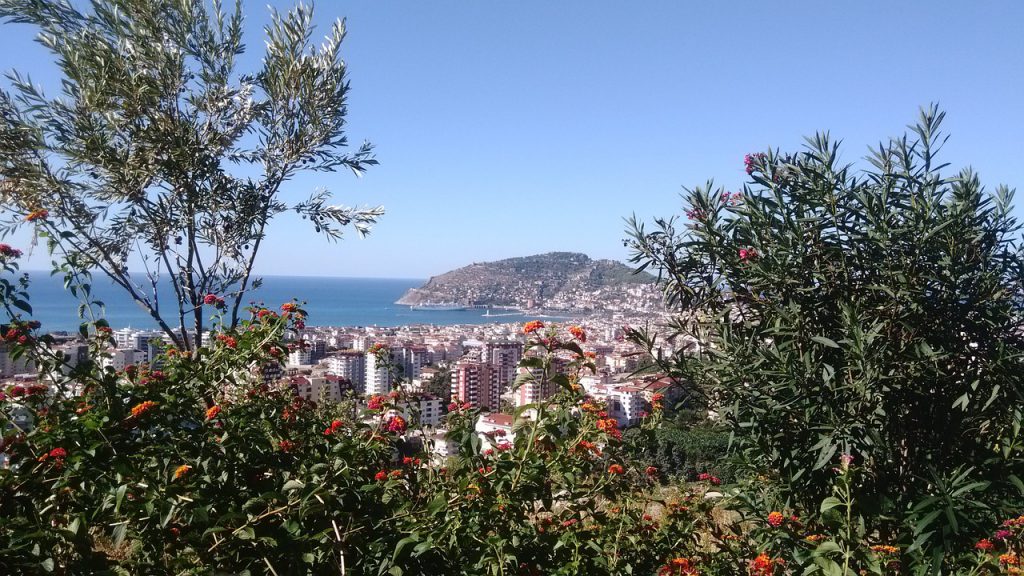 We have prepared a short and useful article about the most popular Turkish city for recreation and buying property - Alanya.
Alanya is located 30 minutes by car from Gazipasa Airport. Antalya Airport is 1.5 hours away. It will be a beautiful freeway without traffic jams and with gorgeous views.
Alanya is a relatively small resort town. About 300 thousand inhabitants live here, of which 200 thousand are residents and 100 thousand are visiting tourists from Europe and the post-Soviet countries.
The city has an abundance of chain supermarkets Bim, A101, Sok, Husbul, and shopping centers KIPA, Koctas, Metro, Alanyum.
Alanya is rich, everything around is ennobled. The city has everything for a comfortable life: supermarkets, shops, shopping centers, hospitals, health centers, gyms, pharmacies. There are many bike paths in the center and suburbs, public transport runs frequently, and the streets are clean. There are private and municipal schools, as well as two universities.
Alanya is one of the best resort cities in Turkey. People come here to relax by the sea. There are four beaches in the city: Cleopatra, Keykubat, Damlatash, and Partakal.
Cleopatra Beach (Cleopatra Plaji)
Cleopatra is a sandy beach 2000 meters long and 40 meters wide. It is along Ataturk Boulevard. It has the "Blue Flag" - a sign of distinction and safety of beaches. The most famous of all are Turkish beaches. Rental of sunbeds and umbrellas, water skiing. A huge number of bars and restaurants.
Real estate near Cleopatra Beach is in demand among foreigners because of its undeniable advantages: location in the very center of Alanya with developed infrastructure and an endless variety of entertainment: Alanya fortress, green parks with children's swings, a medieval fortress, an archaeological museum, the best restaurants.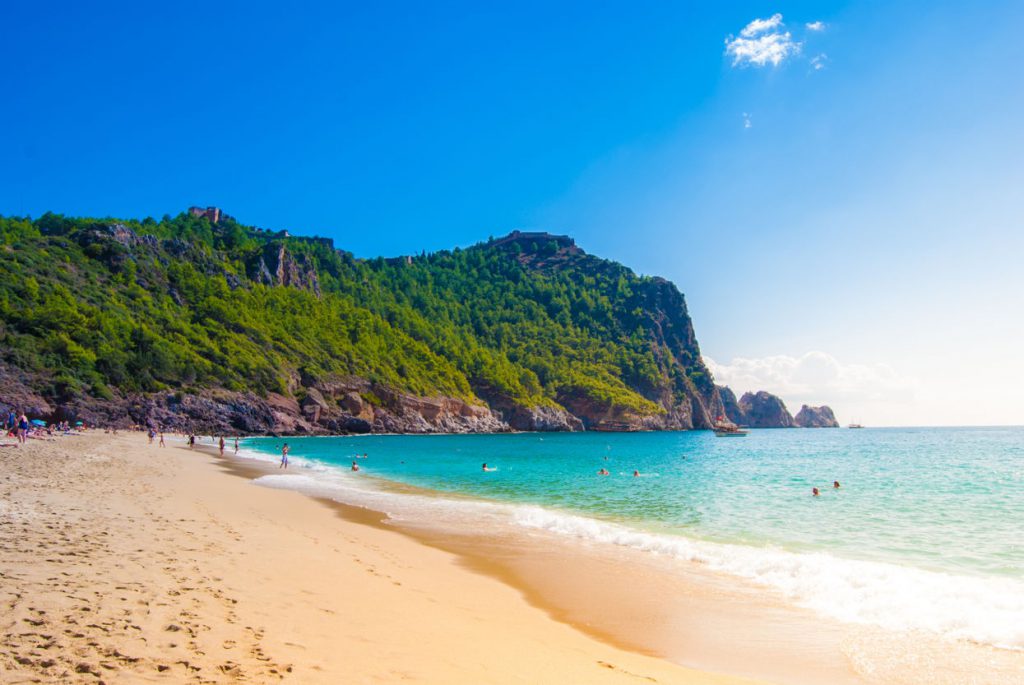 Mahmutlar (Mahmutlar)
The beach is pebbly. Sometimes there are areas with fine sand. From the center of Alanya to Mahmutlar, it takes 10 minutes by car and 20 by bus. The beach is designed for a calm pastime, so there is little entertainment on the shore.
The Mahmutlar district itself is perhaps the most modern, developed, and comfortable in Alanya. In Mahmutlar, there are options for both primary and secondary real estate. Here you will find an abundance of new projects with chic infrastructure. Most residential properties in Mahmutlar are multi-story complexes with their own territory, and most of the apartments have spacious areas and panoramic or partial sea views. There are practically no private villas here.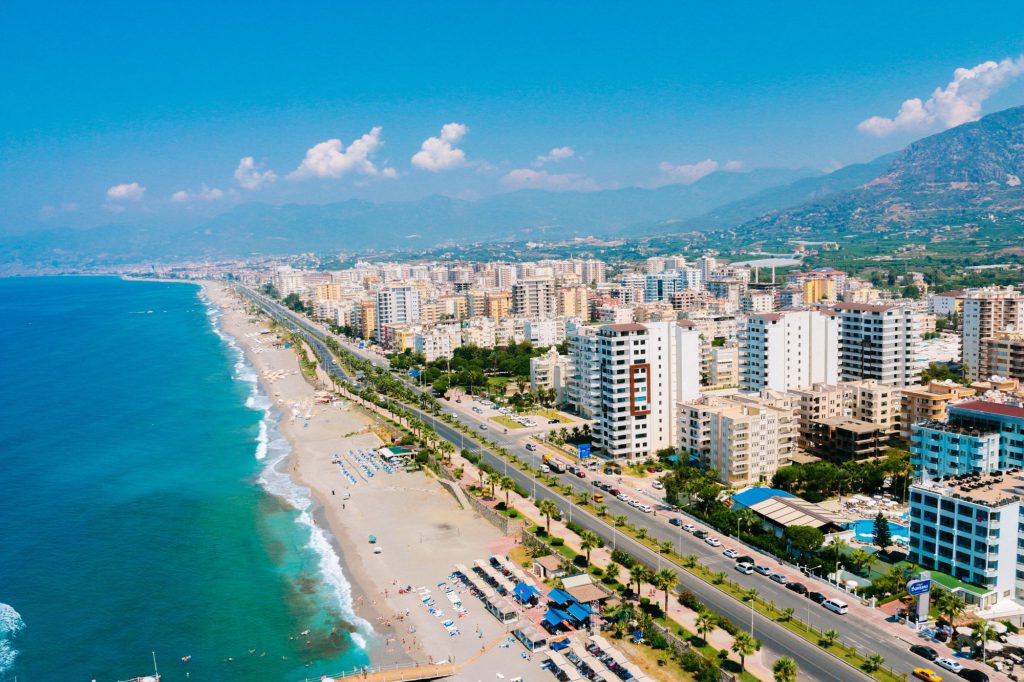 Kargicak
The beach of the Kargicak area stretches for 5 km. The area is distinguished by a magnificent natural landscape, views of the Taurus Mountains, small-pebble beaches, forests, many orchards, and banana plantations. Despite hotels, life here is quiet. The embankment with restaurants is a good place for walking and tasting dishes of Turkish and European cuisine.
Real estate in Kargicak is represented only by low-rise buildings (not higher than four floors). The windows of apartments in many complexes offer panoramic views of the sea and mountains. Some of the most luxurious villas in Alanya are located here.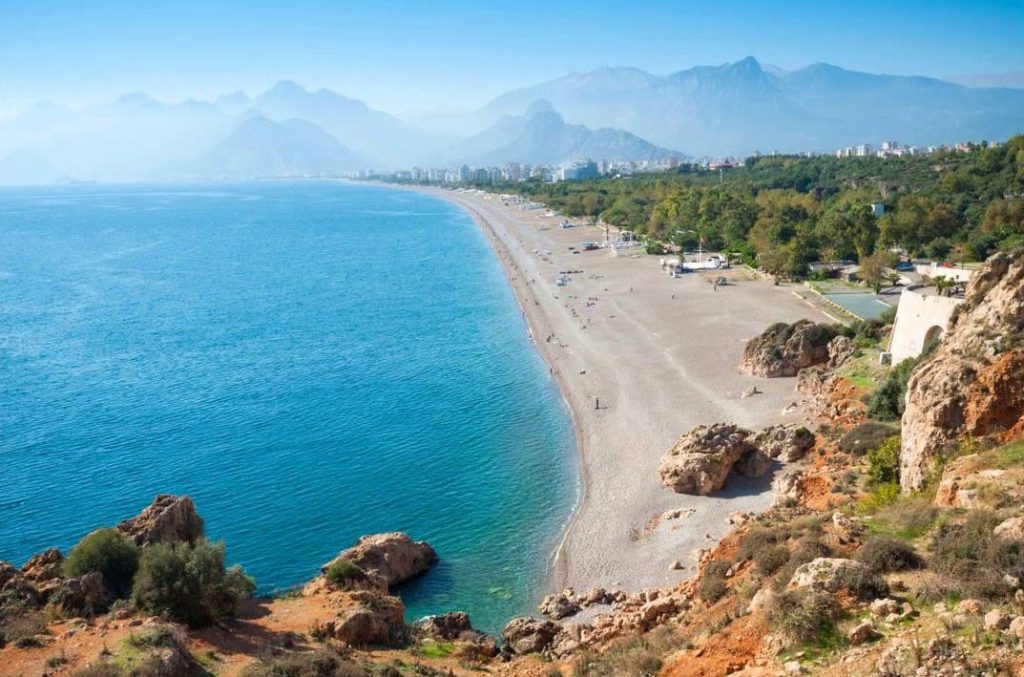 Incekum beach
Incekum is ideal for families with children. The golden sandy beach stretches for 2 km and is divided into cozy bays by rock formations. The sea is clean and the entrance to the water is convenient.
Incekum Beach is in the lively Avsallar area. There is enough space for all vacationers. Playgrounds, volleyball nets, sports grounds along the coast. Unlike the noisy Cleopatra Beach, where they never sleep, this one is quieter and calmer. There are fewer bars and restaurants.
Real estate in Avsallar is inexpensive, you can find small apartments for 34,000 euros. Apartments are in demand for rent. If you want to buy an inexpensive and small apartment, which can also be rented out, inspect Avsallar. The infrastructure is fully developed here and everything is located for a comfortable stay or residence.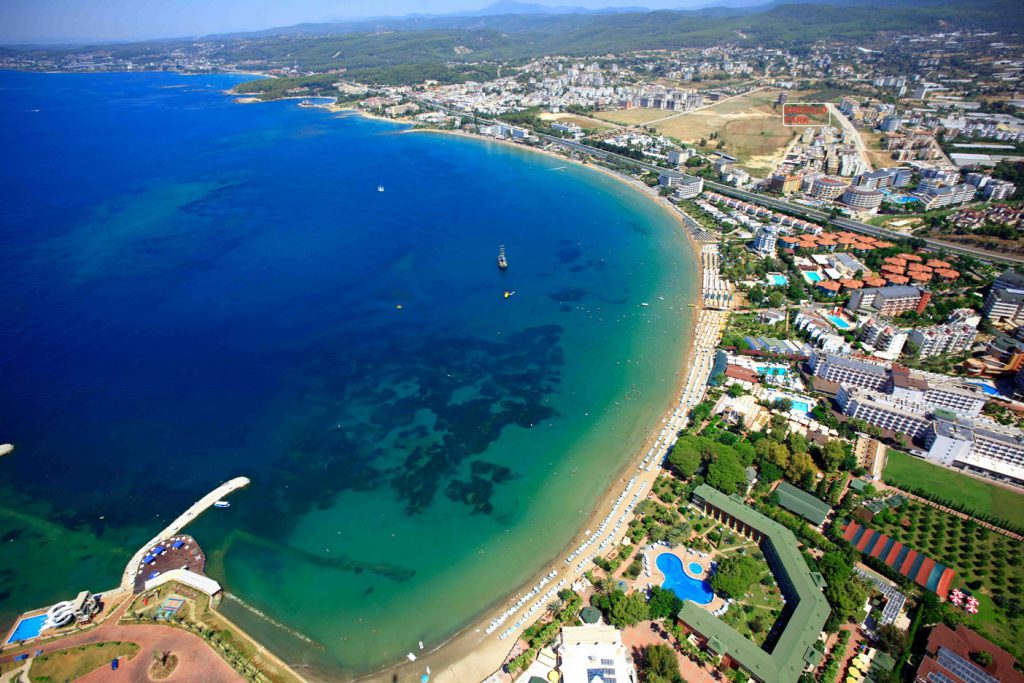 Damlatas beach
Damlatash is in the "heart of Alanya", next to the cave of the same name. The sand is golden and soft. The bottom of the sea is also soft, so you can often meet vacationers with kids here.
If you like to be in the thick of things, then Damlatash is exactly your area! The most exquisite restaurants, shops, and large bank branches are located here.
Real estate in the Damlatash area is represented by low-rise complexes because of the limitation of five floors in height. Because of the lack of undeveloped land, housing is highly liquid.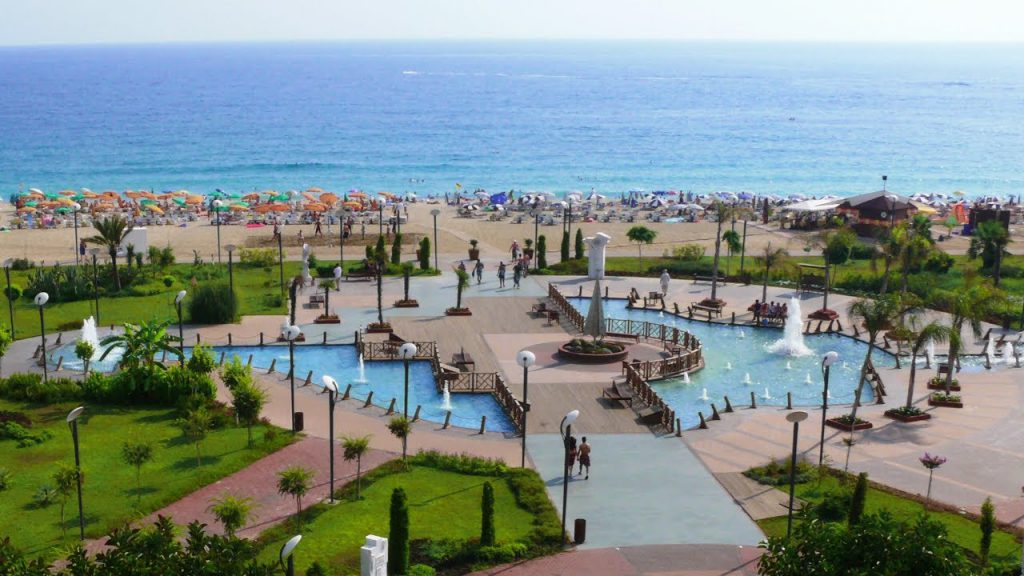 Konakli beach
If you want to live comfortably and close to picturesque nature, choose Konakli. Villas are more common here. Life flows calmly and measuredly.
Kestel Beach
Kestel features low-rise buildings. There is a Russian school, so the area is often chosen by Russian-speaking families with children. The area is more suitable for permanent residence.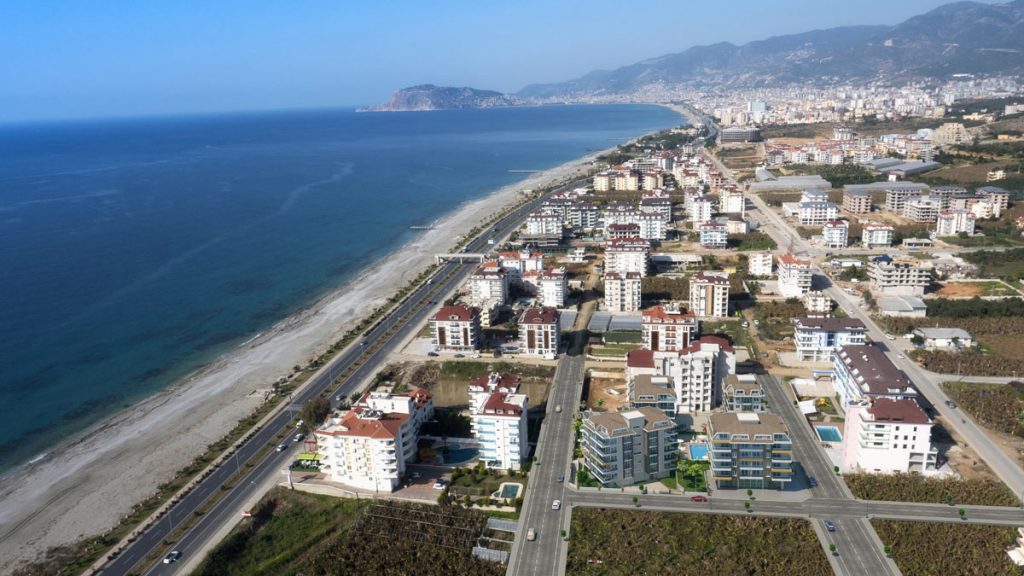 Real estate prices
The center of Alanya is almost completely built up. The most expensive housing is in the Cleopatra Beach area: from 130,000 euros for a two-room apartment in a new complex on the first line and from 95,000 euros for a "secondary". In parts of the center of Alanya more remote from the sea, new apartments will already cost less - from 60,000 euros for primary and "secondary" from 85,000 for 1 + 1.
Many foreign buyers prefer more budget options - in the areas of Mahmutlar and Avsallar. Small apartments in the early stages of construction start from 40,000 euros, while spacious apartments with 2 bedrooms in a luxury residential complex will start from 70,000 euros and more.
Buying an apartment abroad is a serious step. Our company will tell you about the legislation and show the documents. A representative of the company will meet and accompany you at every step when buying a home: from a translator to a lawyer. You won't have to walk when filling out paperwork and you won't run into paperwork.
We competently, clearly, in a short time will help you find a property and draw up all the documents! On request, we will help furnish the apartment with furniture and appliances. Furniture in Alanya is much cheaper than in any major European city.