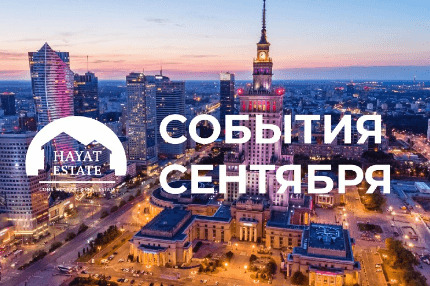 September promises to be a very busy month for the Hayat Estate team!
There is a whole series of events ahead in different countries:
September 12 – MeetUP from Ukrainian-European Business Hub in Kyiv.
September 14 – Real Estate Conference in London, organized by UWill Global.
September 21 – seminar in Almaty on investments in foreign real estate.
September 26 – Business Upgrade Forum in Warsaw.
We will announce each of the upcoming events in more detail.
We will be glad to see you among our guests!