The future of Thailand is a paradise for foreign retirees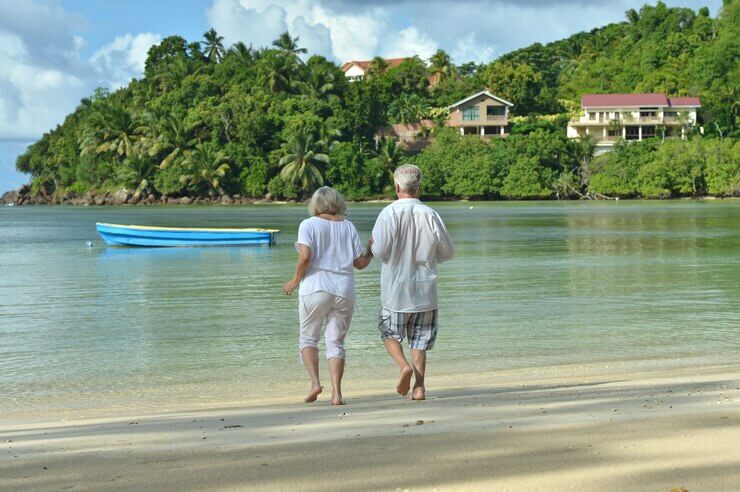 The Tourism Board urged the new government to promote Thailand as a tourist destination for foreign retirees, while calling for the removal of regulatory barriers to tourism development in the kingdom.
Representatives of the Thai San Thai party met to exchange views on tourism development with the Tourism Board of Thailand after preliminary discussions with tourism associations in Phuket, Phang Nga and Krabi.
To promote Thailand as a tourist destination, the Tourism Board proposes to take advantage of an aging society by promoting Thailand as a preferred destination for foreign retirees. As well as offer health and longevity products that attract high-spending visitors.
In addition to the plan to promote the country among foreign retirees, the creation of a central booking platform that integrates tourism products such as hotels, restaurants and attractions, a solution aimed at increasing the profits of local operators and preventing the loss of a significant amount of revenue going to foreign platforms, said the head of the economic department of the Thai San Thai Supant Mongkolsutri Party.
Thai San Thai Khunying Party leader Sudarat Keyuraphan said after talks with private sector representatives in three southern provinces along the Andaman coast that an agreement had been reached to participate in two coalition working groups to develop two strategies.
The first objective is to establish a tourism special economic zone to accelerate the development of tourism infrastructure to increase tourism revenue to 1 trillion baht from the three provinces, or nearly double the current income level.
The council of the economic zone committee will include representatives of public, private and public organizations that will be responsible for economic development and investment. The rest of the administrative issues will remain the responsibility of provincial governors, Sudarat said.
The second policy is to suspend 1,400 laws and regulations that hinder business. The eight parties in the coalition government have agreed that the program should be implemented as soon as the government can get started, Sudarat said.
The delay in forming a new government is hurting economic confidence and foreign investment, said Supant Mongkolsutri, head of the economic department of the Tai San Thai Party.
While the elected members of parliament await approval from the electoral commission, the coalition government is trying to pave the way for future work by listening to the opinions of stakeholders in various sectors.