Unique advantages when buying an apartment at Hayat Dream Homes in Alanya!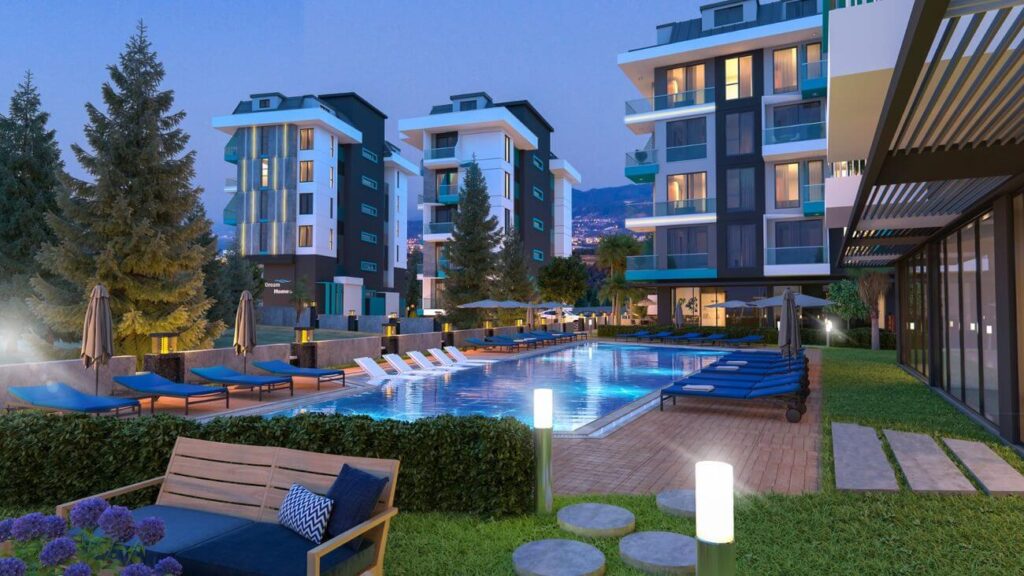 Enjoy a life of luxury and comfort in the beautiful resort town of Alanya, Turkey, thanks to Hayat Dream Homes Alanya.
This incredible offer gives you the opportunity to realize your dream of real estate in this paradise region.
The promotion when purchasing an apartment at Hayat Dream Homes includes a number of advantages:
0% installments until the end of 2024
This means you can purchase your property right now and pay in installments without incurring additional interest. This is the perfect way to take the first step towards owning your own piece of heaven.
With 100% payment: 7 units of equipment as a gift
You will get 7 units of equipment at once: refrigerator, hob, oven, hood, dishwasher, washing machine and air conditioners. This is a great way to outfit your new home and enjoy a carefree life straight out of the box.
At 50%: 2 air conditioners as a gift or discounts
If you are planning to pay half the price of the property (50%), there is also great news for you. You can choose between purchasing 2 air conditioners or negotiate discounts that will be given based on your down payment.
When purchasing a duplex, registration of ownership as a gift
!!! Only for duplexes: we can apply a package offer with both TAPU registration and discounts
Don't miss this unique chance to make your dream of living on the Alanya coast come true.
The promotion when buying an apartment at Hayat Dream Homes is your opportunity to create your own corner and start a new chapter in your life.